NO GRAINS, NO PROBLEM!
CAULIFLOWER &
BROCCOLI PIZZAS
Our pizzas are made from real simple ingredients with zero additives or preservatives! Just Cauliflower/broccoli, cheese, egg, olive oil, tomato and spices!
TRY OUR PIZZA BUNDLE
LOW CARB, HIGH FLAVOR!
TOAST & TOP
THESE CRISPS!
Our crisps are a blank canvas to create the low carb meal of your dreams. Add a little salmon, avocado, cream cheese schmear, capers and viola! An explosion of flavor with a serving a veggies!
TRY OUR CRISPS BUNDLE
KETO & PALEO FRIENDLY
LIGHT & FLUFFY GNOCCHI
Our gnocchi tastes just as good as Italian pasta! We use cauliflower and Broccoli flour instead of grain for added fiber, antioxidants, and key vitamins!
TRY IT IN OUR GO GREEN BUNDLE
GET YOUR CRUNCH ON
NEW! CAULIFLOWER CRUMBS
Now available in the gourmet section of the checkout aisle in HomeGoods near you! Our newest product line replaces gluten and carb-laden breadcrumbs with wholesome, nutritious veggies so you can enjoy your favorite foods guilt-free!
TRY OUR CRUMBS BUNDLE!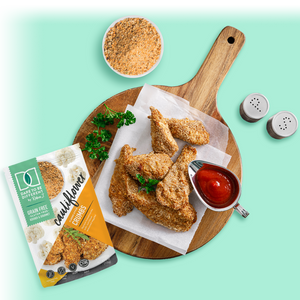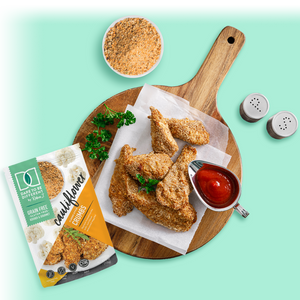 BUNDLE & SAVE
CAN'T DECIDE?
TRY THEM ALL!
Not quite sure which D2BD product best suits your tastes? Try one of our bundles and save some green in the process! In our humble opinion you can't go wrong with any of our products ;)
OUR BEST SELLING BUNDLE
MIDDLE EASTERN INSPIRED
TRY ROBIN'S RECIPES!
Before starting Dare to be Different's line of frozen veggie based products founder Robin Jemal was a catering chef. Her cookbooks are a collection of recipes she developed and adapted from years of experimenting with different foods and recipes. They adhere to her Kosher Middle Eastern, traditional style, but with a twist.